the 6th Chofu Sightseeing Bus Tour
■Date: February 16th, 2019
■Qualifications for entry:
International students, Residents live or work in Chofu,
And returnee students (*18 years of age or more)
■Capacity: 20 (first-come-first-served)
■Fee: 1,000yen (for lunch, pottery painting)
■Make reservation by Email, phone, fax or letter.
Be sure to give your 
①address ②name ③age ④sex ⑤nationality ⑥phone number.
■Organized by 「The Chofu Sightseeing Assosiation」
ADDRESS: 〒182-8511 2-35-1 Kojima-cho, Chofu-city, Tokyo.
TEL:042-481-7183, FAX:042-481-7391
EMAIL: kankou@w2.city.chofu.tokyo.jp
■Deadline: February 8th, 2019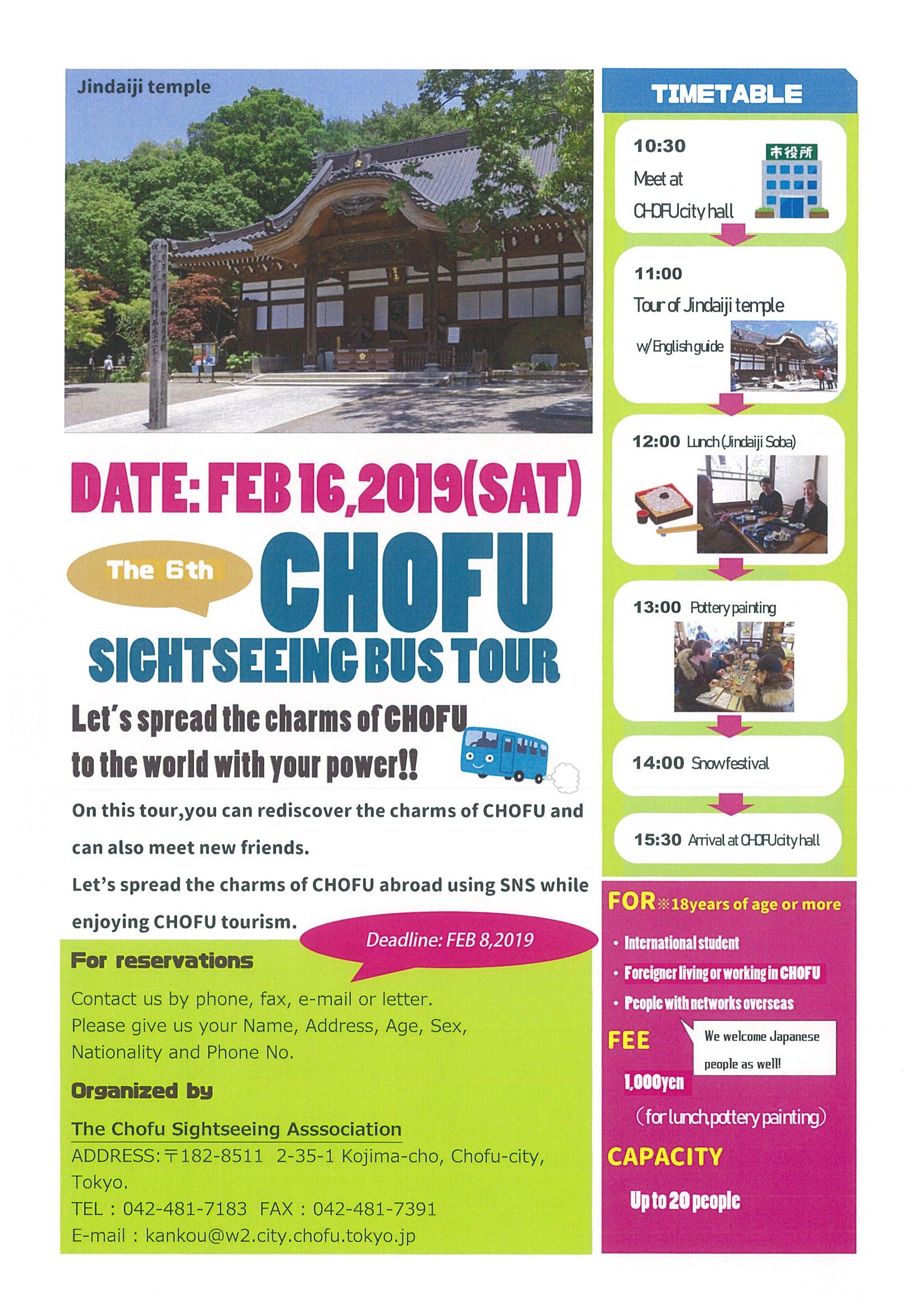 Created: February 4, 2019 / Last modified:February 4, 2019