UEC conducted campus tour for partner institutions attending 100th anniversary celebration
On December 7, 2018, the University of Electro-Communications (UEC) conducted campus tour for guests from partner institutions who attended UEC 100th Anniversary
Ceremony & Reception held on Dec 8.
UEC president Fukuda, Dr. Nakano, the executive board member, and professors of UEC welcomed delegation members from King Mongkut's Institute of Technology Ladkrabang, King Mongkut's University of Technology Thonburi, Beijing Institute of Technology, and Shanghai Jiao Tong University. The meeting was opened with introduction of delegation members and UEC members. After the welcome speech from president Fukuda, they visited Coordinated Center for UEC Research Facilities, University Library and UEC Museum of Communications.
The campus tour and meeting were valuable opportunities to deepen friendships and promote further cooperation with the partner institutions.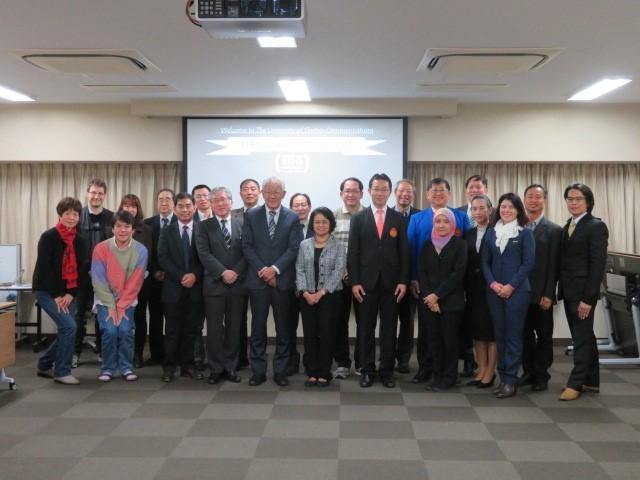 Created: January 8, 2019 / Last modified:January 8, 2019