Tanaka Alexandre Akira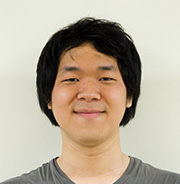 Tanaka Alexandre Akira
Hello! My name is Tanaka Alexandre Akira and I'm from Brazil, São Paulo. Back there, I was studying at Pontifícia Universidade Católica de São Paulo, in the course Digital Game Design.
The University of Electro-Communications, or UEC for short, offers a variety of courses and also promote lots of cultural events. If you don't speak Japanese, don't be afraid! They will give support for any problem you may have, you will take Japanese language classes and the offered courses are all in English.
The university is also very well localized, it's close to the train station and the city's center. So, when needed, you can easily go to other locations, find places to eat and refill your home with food and several products.
I really recommend UEC, You will have a chance to experience the life in Japan and meet people from several parts of the world, while continuing your studies and improving foreign languages.
Native Language
Olá! Meu nome e Alexandre Akira Tanaka e sou de São Paulo. Lá, estudei na Pontifícia Universidade Católica de São Paulo, no curso de Jogos Digitais.
A University of Electro-Communications, ou UEC, oferece uma variedade de cursos e também promove muitas atividades culturais. Se você não fala japonês, não se preocupe! Eles oferecem muito suporte para qualquer problema que possa ter, você terá aulas de língua japonesa e todos os cursos oferecidos são lecionados em inglês.
A universidade também é bem localizada, situada perto da estacão de trem e do centro da cidade. Então, sempre que necessário, você pode facilmente ir a outros lugares, encontrar restaurantes e reabastecer sua casa com comidas e produtos.
Eu realmente recomendo a UEC. Você tera a chance de experienciar a vida no Japão e conhecer muitas pessoas de vários lugares do mundo, enquanto continua os estudos e melhora as línguas estrangeiras.
Created: April 14, 2015 / Last modified: April 17, 2015