Housing
It is important for international researchers to secure comfortable housing that will serve as the foundation for everyday life in order to conduct long-term research in Japan. It is recommended that you consult a host faculty advisor as early as possible before coming to Japan.
* We are currently constructing the university accommodation in UEC 100th Anniversary Campus "UEC Port" (will be completed in 2018).
Private Housing
Types of Private Housing
Apartments: These are low-rise communal housing structures, such as two-story buildings, made of wood or light-gauge steel frames. Although this type of housing has the disadvantage of sounds echoing through the walls, they basically have lower rent than condominiums.
Condominiums: These are comparatively larger-scale communal housing structures made of steel frames and concrete. Usually, they have a higher rent than apartments.
Rent Guidelines
Monthly rent for private accommodation in the Chofu area is generally about ¥50,000 to ¥80,000 for an apartment consisting of a six-tatami mat room (two tatami mats equals 3. 3m²), a kitchen, and a bathroom. The rent may be a little higher if the apartment is located near a train station at which limited-express trains stop or if it is closer to central Tokyo. In addition, since rooms those face south or are on the second floor or higher are popular, the rent for these types of accommodation tends to be higher.
Please note that apartments are usually not furnished; you must bring your own furniture and appliances.
Looking for Housing
When looking for private housing, people usually go to a real estate agent, and if there is an accommodation they like, they ask the real estate agent to serve as a go-between. In addition, you can look for housing through housing information magazines and on the Internet.
If you go to a real estate agent, it is recommended that you go with someone who is very familiar with Japanese housing arrangements. You will need to clearly describe your requirements (number of residents, monthly rent, distance from the station, floor space, number of rooms, etc. ) to the real estate agent. You should look at the floor plan and photos of the accommodation provided by the agent, and if any of them appeal to you, ask the agent to arrange the room viewing.
If there are other people who will be moving in with you, you must be sure to tell the agent first of all. For the most part, it is not acceptable in Japan for more than one person to move into accommodation that is designed for a single person.
Estate Agents
Please refer to the following information when you do room hunting.
Agents For Furnished Apartment:
Agents For Unfurnished Apartment:


You are also encouraged to take advantage of our housing agent service at no extra charge. This service will find a UEC researcher or student a private room with an apartment setting. It also reduces a hosting lab's time for room search and erases the legal burden of becoming a guarantor.

| | |
| --- | --- |
| Inbound Japan | 03-3985-3777 |
| Available language | English, Chinese, Korean, Vietnamese and Nepali |
| Regular Hours | AM9:00-PM6:00 on Mon, Tue, Wed, Thu and Fri Only |

| | |
| --- | --- |
| Relo Net Future | 03-5312-8757 |
| Available language | English, Chinese and Korean |
| Regular Hours | AM10:00-PM5:00 on Mon, Tue, Thu and Fri Only |

Urban Renaissance Agency (UR)


Key money, renewal fee, commission and guarantor are not required for apartment of Urban Renaissance Agency. Non-Japanese citizens who are holding permanent or mid-or long-term visa can apply for their rooms. Please consult with the nearest UR agency for necessary documents or details.

http://www.ur-net.go.jp/akiya/tokyo/area/list.html

Notes:

Certificate of Income (UR has own prescribed form) is required to submit.
Necessary documents for non-Japanese citizen may be different from Japanese citizen. (The requirements for renting room are same as Japanese citizen.)
Please bring someone who is fluent in Japanese when you do room viewing or make contract since basically their available language is only Japanese.
Please make sure to understand the details for the contract. In addition, you are required to follow the apartment or local community's rules and regulations after you move in.

Internet Sites

These websites provide useful information for international citizens who are living in Japan, including renting apartment, such as the rooms which no guarantor is needed, furnished apartment etc.
Notices
Notice 1:Contract
When you rent a private apartment, a Japanese guarantor is usually required. You will need to find a guarantor on your own. We recommend that you ask your guarantor or the guarantor's proxy (Japanese) to accompany you when you finalize your rental contract.

Usually, the rental contract is for two years. If your scheduled period of stay is shorter than two years, please tell your real estate agent before you make the contract.

When you make the room renting contract, there are many cases that key money(of 0 ~ 2 months rent )and deposit (of 0 ~ 2 months rent) are required to pay by tradition. Please confirm the real estate agency about further details of the key money and deposit.
If you renew your rental contract, a renewal fee of one month's rent is usually required. In addition, the following payments are very common in Tokyo area to be asked to pay when making contract a private apartment:

One to two months' rent as a security deposit,
One to two months' rent as so-called key money,
One month's rent to the real estate agent as a handling fee,
Two years' worth of housing insurance premiums,
The first month's rent.

This means that in many cases, six months' rent plus about ¥20,000 in insurance premiums is required to secure private accommodation. The security deposit or a portion thereof will be returned to you when you move out after deducting expenses for cleaning, repairs, and renewal of the interior and fixtures. For this reason, we recommend that you check the interior when you move in, take photos of any damage or stain for your records, and inform the real estate agent of your findings.

Such actions as subletting or sharing an apartment with someone other than those registered when finalizing the contract are violations of most rental contracts and may cause a trouble, so please do not do these.
Notice 2:Confirming room condition before you carry in your personal stuffs
Before you carry your personal stuffs in the room, please check the room condition, especially the parts which may be caused the troubles when you move out, such as scratches on floor or walls etc., including all room facilities. If you find any damages or faults, please inform a landlord or management company immediately.
Notice 3:Moving out
To move out, you must tell the landlord one or two months before you move out of private accommodation. Please be careful because if you are late in notifying the landlord, you may be charged additional rent.
See also "When Returning to Your Home Country" for other necessary procedures when you move out or leave Japan permanently.
Share House
Since some of the share houses can be rented for the short or mid-term, international researchers may stay at these houses for a while until they find the accommodation for the long-term.
UEC International House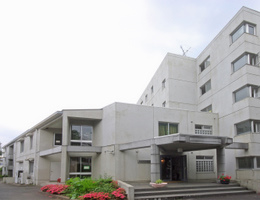 International House was established in 1991 on the north side of East Campus for international students and foreign researchers of UEC. The facility is made of reinforced concrete and has a five-story (partially three-story) building.There is ONE family room available for researchers in north wing of the International House.
As a rule, the period of stay is between one month and one year, and application procedures are completed through a host faculty advisor.
(Coordinating desk: International Student Section, Student Services Office).
from October, 2017
Room Category
Rent Fee*
Common Facilities Fee*
(See Note1)
Cleaning and Repair Fee
(Including Tax)
(See Note2)
Single
¥7,947/M
¥19,070/M
¥12,960Yen~
Married Couple(C)
¥19,310/M
¥19,420/M
¥30,240Yen~
Family(D)
¥28,698/M
¥24,870/M
¥37,800Yen~
*The rent fee paid by daily installments is acceptable.
*NOTE 1: Common Facilities Fee is used as costs for commissioned work of a management company and maintenance costs for common space of the house.
*NOTE 2: Cleaning and Repair Fee is used to clean and repair a rented room when a boarder leaves dormitory. The fee as above is the estimated minimum amount. The fee may be much higher than the estimated depend on the room condition and/or the busy season of the management company.
Created: March 30, 2010 / Last modified:September 4, 2017