Delegation from Wuhan University of Science and Technology Visited UEC
On September 7, 2010 a delegation from Wuhan University of Science and Technology (WUST), CHINA, one of our international partner universities, visited UEC. Prof. CHEN Kuisheng, WUST Vice-President and 3 faculty and staff members paid a courtesy call on Dr. Makoto KAJITANI, President, Dr. Takashi FUKUDA, Executive Board Member, and other faculty members. A dinner was held for the visiting delegation with these UEC representatives, followed by visits to Dr. Ming's Laboratory, Dr.Yokoi's Laboratory and UEC Communication Museum.
Since the partnership agreement was signed in 2005, the two universities have been enjoying prospective international collaboration through The International Workshop on Modern Science and Technology (IWMST), which is joint-hosted by WUST, Harbin Engineering University (HEU), Kitami Institute of Technology (KIT), and UEC. Due to this visit, it is now expected that the partnership between WUST and UEC will show further growth.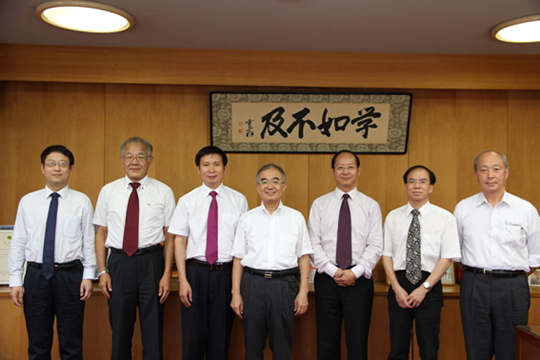 Pictured are Vice-President CHEN, 3rd person from left and President KAJITANI, 4th person from the left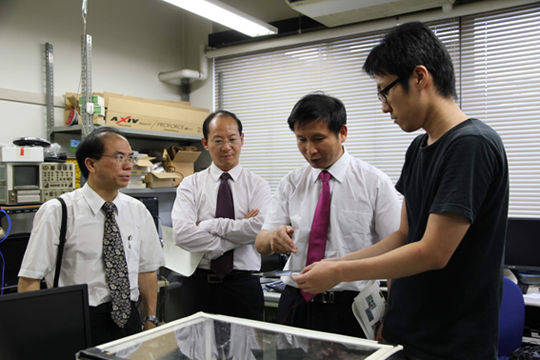 WUST delegation in a lab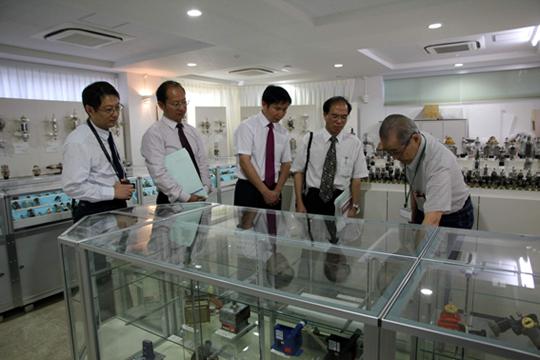 WUST delegation at UEC Communication Museum
Created: November 18, 2010 / Last modified:November 19, 2012