【Report】Delegation of WUST visits UEC
On June 12, 2019, five delegation members led by Prof. SHENG Jianlong, the vice president of Wuhan University of Science and Technology(WUST)visited the University of Electro-Communications. President Fukuda and five other executive members and professors of UEC welcomed the delegation members and exchanged information and ideas for further collaboration between the two universities. The delegation group was taken on a tour of the university library after the meeting.
Established in 1898, WUST is a university of science and engineering with great quality and tradition, located in Wuhan City which is one of the leading industrial city in China. WUST and UEC signed cooperation agreement in 2005 and have been cultivating mutual collaboration through research and student exchange.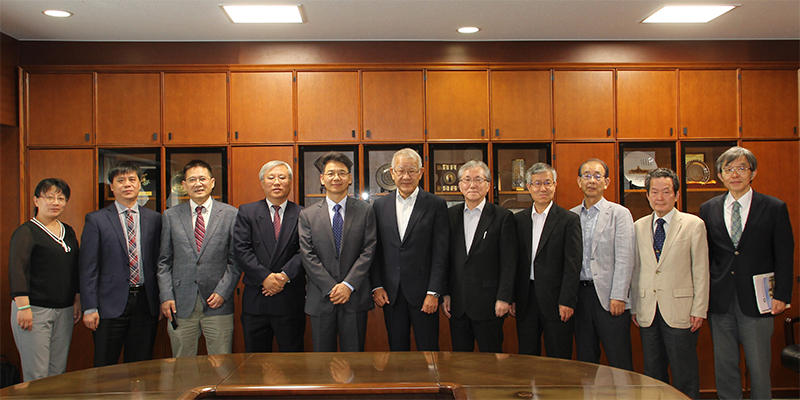 Created: June 28, 2019 / Last modified:June 28, 2019