【Report】Vice Director of NHTD visits UEC
On December 5, 2019, Dr. Nguyen Vu Trung, the Vice Director of NHTD, visited the University of Electro-Communications (UEC). President Fukuda, Dr. Nakano, the Members of the Board of Directors of UEC, Prof. Ishibashi, Director of UEC ASEAN Research and Education Center and other professors of UEC welcomed Dr. Trung, and they had lively discussion for further collaboration between the two institutions. On the same day, Dr. Trung presented a lecture entitled "Biomedical Engineering in Vietnam: Application and Future Collaboration" at the seminar held by Center for Neuroscience and Biomedical Engineering.
NHTD is one of the top hospitals in Vietnam in clinical education and research of infectious diseases, and NHTD and UEC signed cooperation agreement in March, 2018. Dr. Trung also belongs to Hanoi Medical University (HMU), and HMU and UEC are also research and education promoting research and student exchange between the two universities.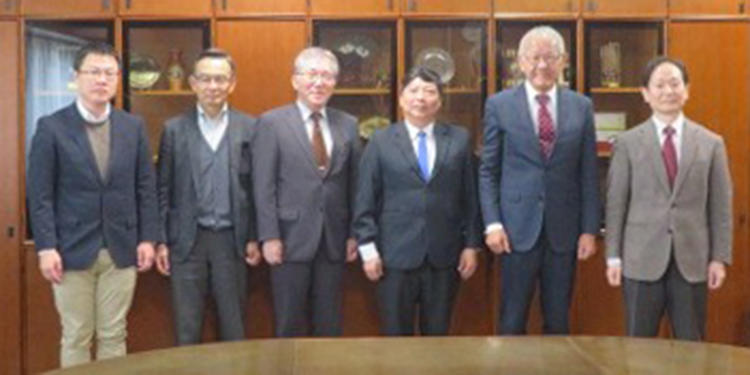 Created: December 16, 2019 / Last modified:December 16, 2019