Costs for JUSST Program
Tuition Fees
Tuition fees will be WAIVED, if you are enrolled as a Full-Time REGULAR student at a UEC partner university. However Exchange Students are required to write several reports during their study at UEC.
Student Administration Fee and lnsurance
UEC does not charge administration fees, student union fee and any other facility fees from JUSST Exchange students. However UEC require students to subscribe to a designated insurance plan (premiums about 26000 Japanese Yen*) for your study abroad period. (Premiums may change every year)
Medical Care
National Health Insurance is required for all international students who live in Japan for three months or longer. This insurance covers about the 70% of the medical expenses.
For more detail, See "Health Insurance and Other Individual Insurance".
Living and Housing Information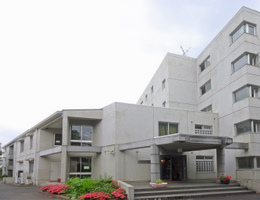 An on-campus accomodation will be provided with a rate of around 25,000 Japanese Yen. (Utilities excluded and the rates are subject to change without notice)
Created: March 29, 2010 / Last modified: February 3, 2020