UEC International House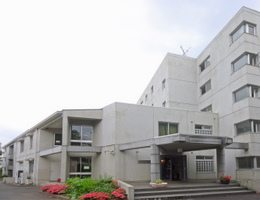 International House was established in June 1991 on the north side of East Campus for the use of international students and foreign researchers at UEC. Made of reinforced concrete, this five-story building (partially three-story) includes 50 single rooms, six rooms for married couples, and three apartments for families. Each room/apartment is equipped with a kitchen, toilet, and shower or bath. As a rule, the living period is one year. For detailed information concerning availability, etc., please ask at International Student Section. The expenses (monthly) borne by residents are as shown below (valid as of March 2010). Please note that application is accepted on condition that a the applicant enrolls in the National Health Insurance scheme and a fire insurance plan.
from October, 2017
Room Category
Student Rent*
Common Facilities Fee*
(See Note1)
Cleaning and Repair Fee
(Including Tax)
(See Note2)
Single(A)
¥4,700/M
¥19,070/M
¥12,960Yen~
Married Couple(C)
¥11,900/M
¥19,420/M
¥30,240Yen~
Family(D)
¥14,200/M
¥24,870/M
¥37,800Yen~
*When live over 90 days, the rent fee paid by daily installments is NOT acceptable.
*NOTE 1: Common Facilities Fee is used as costs for commissioned work of a management company and maintenance costs for common space of the house.
*NOTE 2: Cleaning and Repair Fee is used to clean and repair a rented room when a boarder leaves dormitory. The fee as above is the estimated minimum amount. The fee may be much higher than the estimated depend on the room condition and/or the busy season of the management company.
Please click on the small image to enlarge it.
電気通信大学 > 学生寮 (Japanese Text Only)
Created: January 28, 2011 / Last modified:September 4, 2017