Health Care Center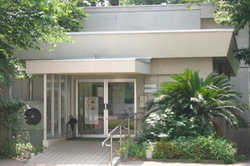 Health Care Center is aimed at maintaining the health of students and faculty. Full-time physicians are available with specialized advice and instruction. Students should feel free to take advantage of these services to maintain their health or in the case of a health complaint.
To have consultation concerning your health, please contact Health Care Center directly. Service hours are Monday through Friday, 9:00 a.m. to 1:00 p.m. and 2:00 p.m. to 5:00 p.m. To be examined, you will need to show your student ID card. For more information, please see Health Care Center's Website . Please note that some time-consuming consultation or examinations services are provided on a reservation-only basis. English-speaking staff is available at Health Care Center.
Periodic Health Checks
UEC provides health checkups every April (October for students who enter the University in the fall semester for the first time). These checkups are aimed at early detection and early treatment of diseases that could be an obstruction to study, and are provided in accordance with the School Health and Safety Act.
Please note that unless you undergo a university health checkup, you cannot be issued a health check certificate, which is required for job-hunting, advancing to higher education and receiving scholarships. For more information about health check certificates, see "Health Check CertificateHealth Check Certificate".
Created: March 29, 2010 / Last modified:November 19, 2012