MIFO (むさし国際交遊会)MAY 2019 EVENTS
Tourist Info Counter
Date: May 9 (Thursday)
Time: 16:00-17:30
Venue: East 2-B109
Have you started to explore Chofu? Do you want to know exciting places in Chofu that only locals know? Want to go sightseeing in Tokyo, but do not know where to start? Want to plan your summer holiday? No problem come over and talk with us over a cup of tea and some snacks.
Let's play かるた
Date: May 23 (Thursday)
Time: 17:30-19:00
Venue: East 2-B109
What is Karuta? It's a card game played by the Japanese. Uta-garuta is becoming very popular due to Chihayafuru manga/anime/movie. But let's try something easier, Iroha Karuta. It's a great way to memorize hirgana and train your reflexes. Join us!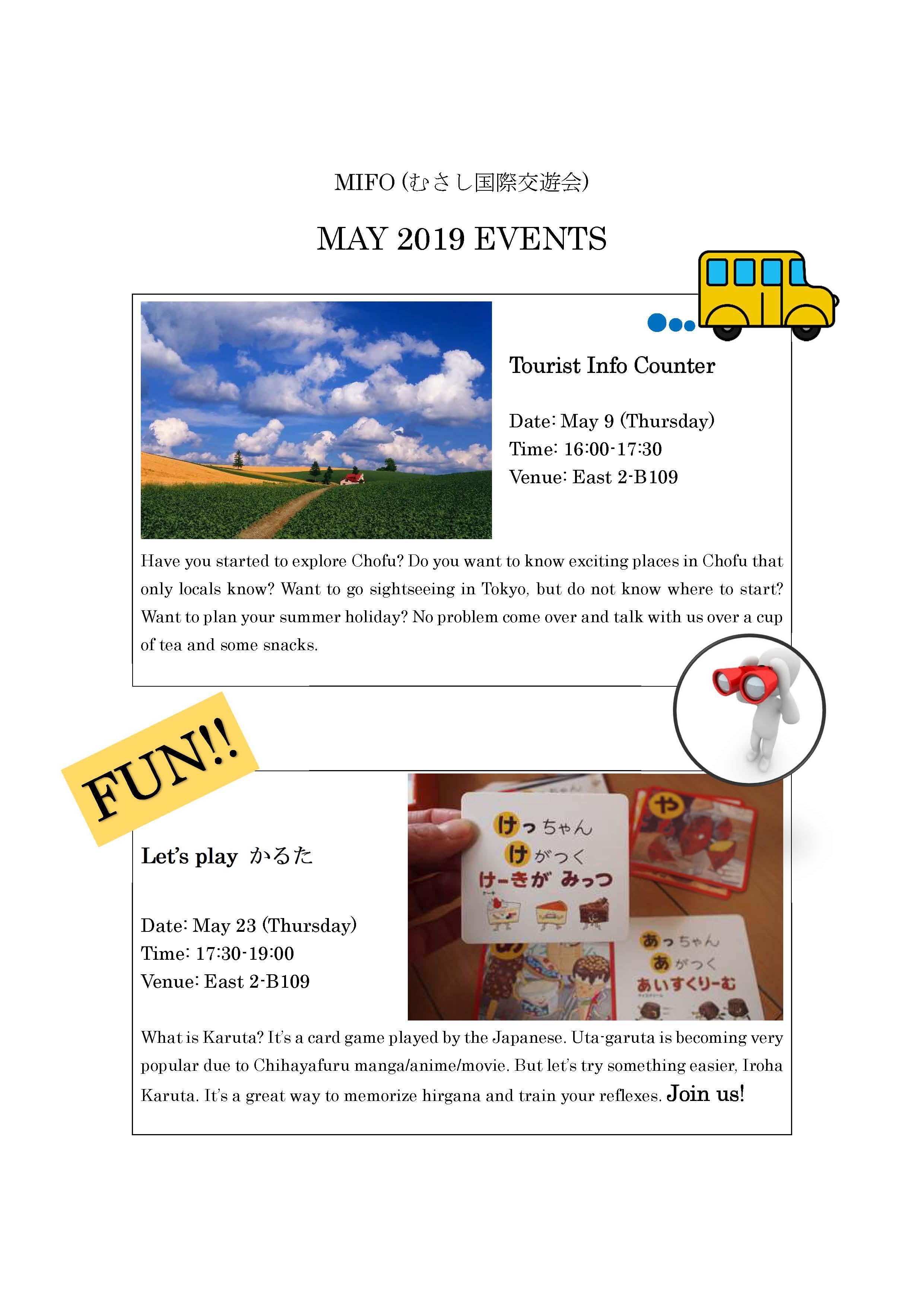 Created: May 8, 2019 / Last modified:May 8, 2019