YUKATA class
Yukata is a casual kimono for summer. You will be dressed with Yukata for fun.
Why don't you learn how to wear it and enjoy Japanese summer?
Date and time: Thursday, July 11, 2019, 15:00–17:00 pm
Location: B117 Building East-2
Participation fee: 300JPY
Resister: Drop by ISO with 300JPY
Deadline: Friday, July 5, 2019
Description: The event is limited to 15 Males & 15 Females (UEC International students only).
Seats are available on a first come, first served basis.
We are going to take group pictures for you.
You are not supposed to walk around the outside of the UEC with Yukata.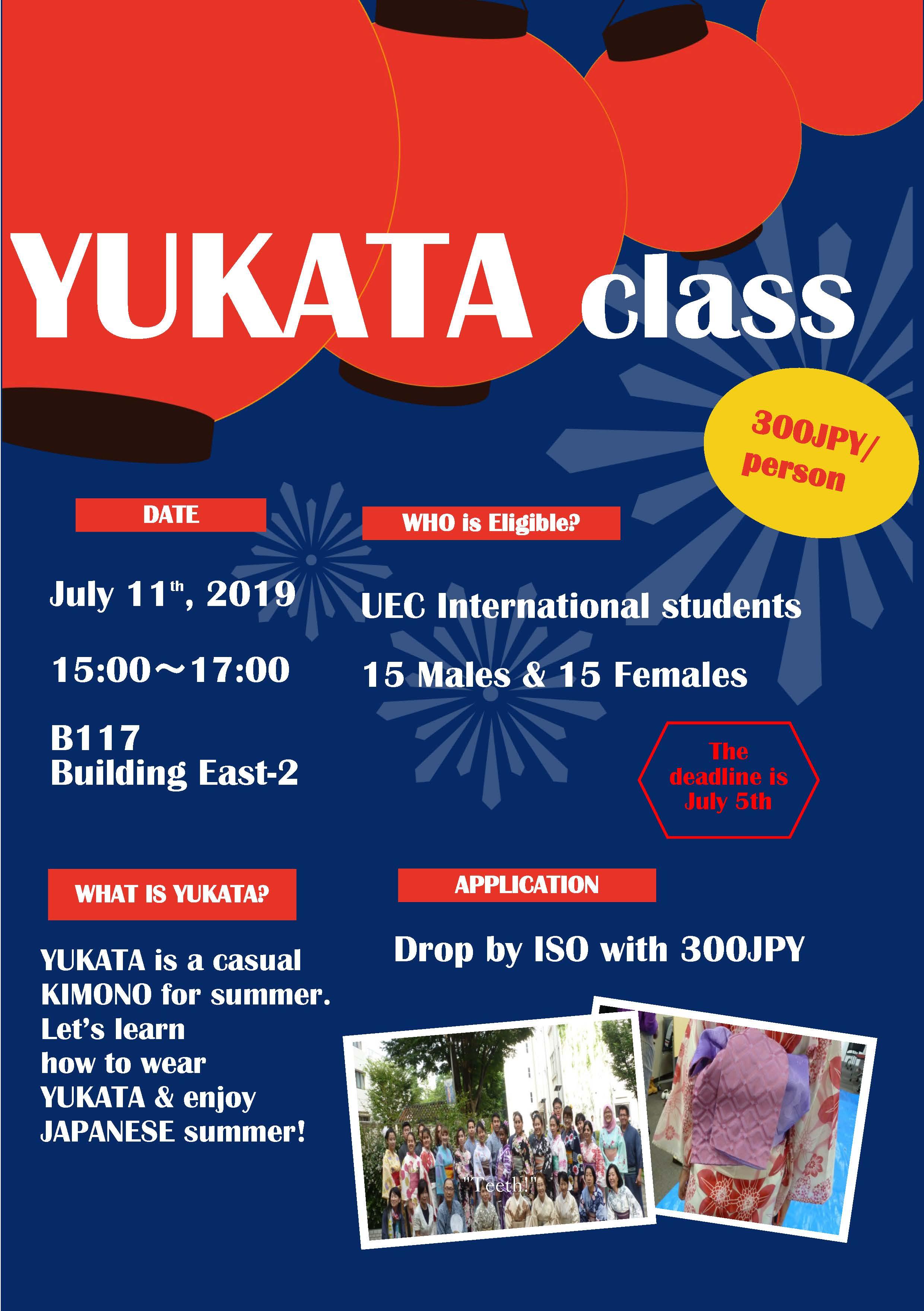 Created: May 31, 2019 / Last modified:June 3, 2019