Kamakura & Enoshima Sightseeing tour is held by ICES (UEC International Cultural Exchange Society)
※We stopped accepting applications.
You can experience Japanese history and nature un this tour.
We are going to go sightseeing with 5-6 people in a group. (The group has both Japanese and international student) This is good chance to make new friends! Join us!
Date and time
: Sunday, July 14, 2019, 09:00-21:00
Participation fee
: we will provide transportation expense & entrance fee.
Capacity
: 40 students(First come, first served)
Application
: please write your student ID and name, then send email to the following address.
e-mail: uec.uces@gmail.com
Representative: Hiromasa Kitakaze, Avanish Kumar
(ICES)
If you have any questions, do not hesitate to ask.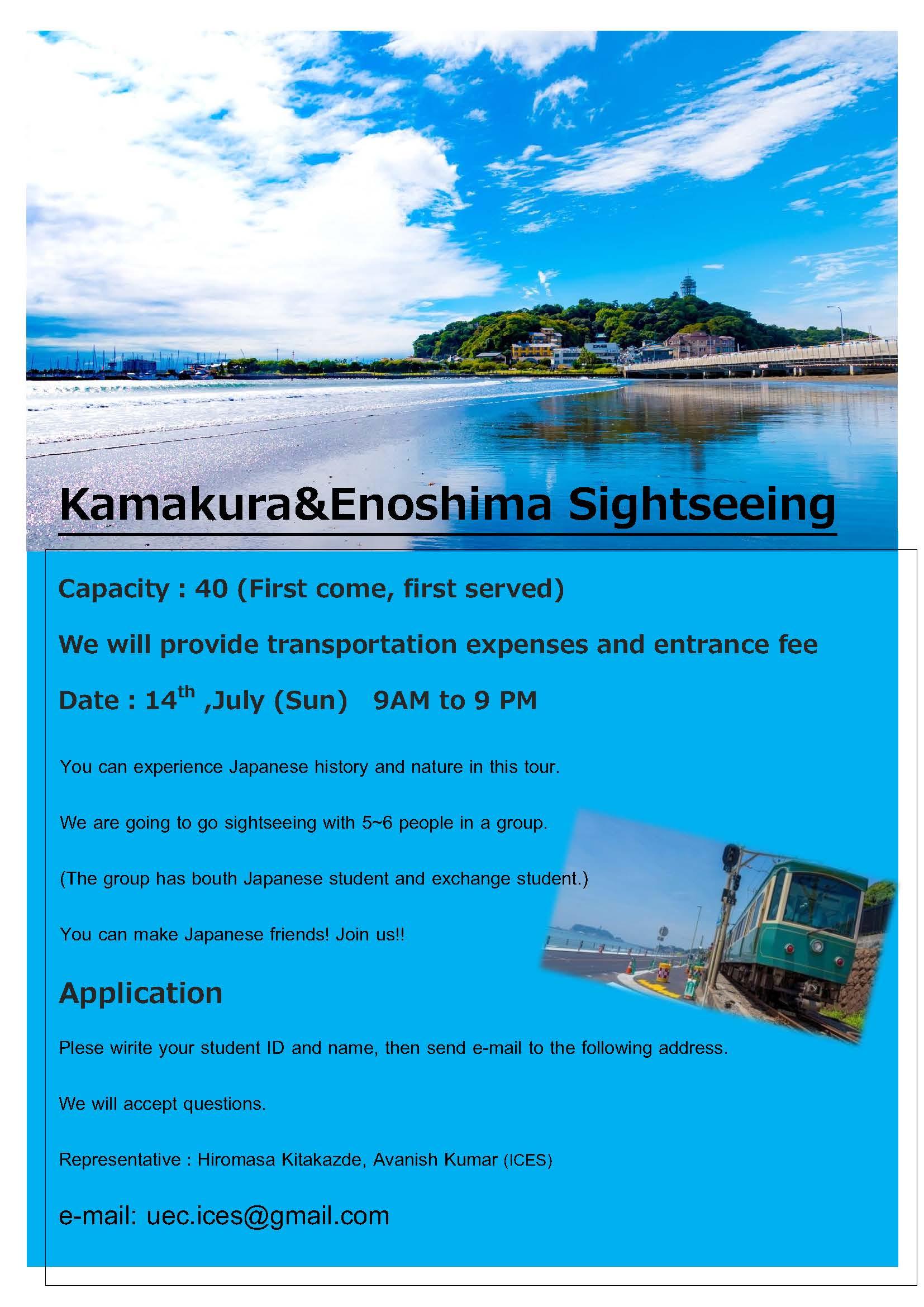 Created: June 27, 2019 / Last modified:July 3, 2019